The Flip Product Roadmap is divided into a total of five pages:

"Info": This tab puts the link to the Zendesk help section with all the important roadmap information at your fingertips.
"Planned": This phase includes features and improvements that are planned or already under development for the next few months.
"Under consideration": this includes features and improvements that may become relevant in the next 1-2 years, but need more information and feedback to assess their potential.
"Released": These are features and improvements that have already been released.
"Ideas": This tab contains all the ideas for new functions and improvements that you and the other customers have submitted via the "Submit idea" button.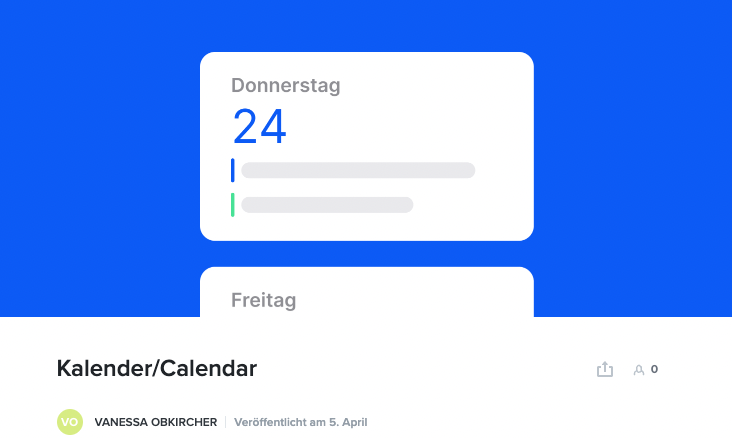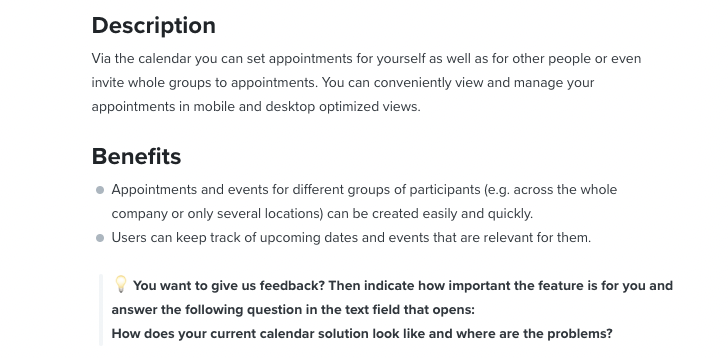 On the cards of the individual features and improvements, you will find both a general description and explanations of what added value the respective feature offers you. If you are able to support us in product development by answering a specific question, this too will be displayed here. We are also always happy to receive general feedback on the respective feature. You can find out how to send us your feedback in the article "How can I get involved and stay up to date?". The icon in the upper right corner shows you how many other people have already given feedback on a feature.
Furthermore, features that can be added to the basic version of the app are marked with a ⬆️ and an "Add-On" in the title. If you are interested, just contact your CS contact person.