In general, there are two ways in which our customers can participate in the product roadmap and thus in the development of new functions and improvements.
On the one hand, it is possible to submit your own ideas for new functions and improvements via the "Submit idea" button at the top right of the page.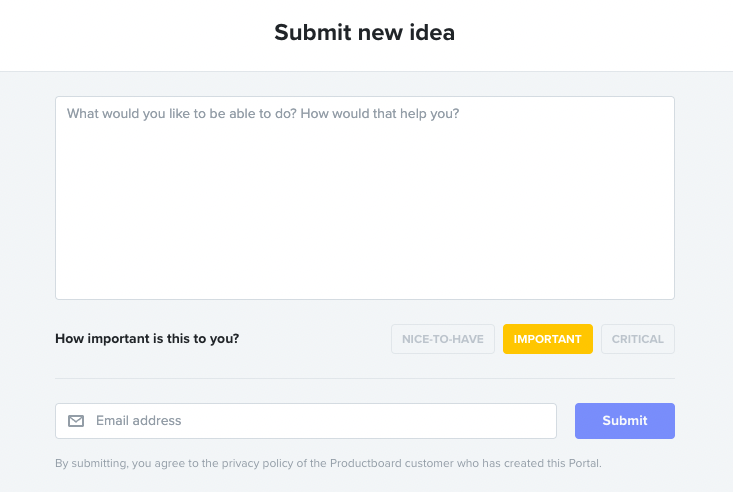 In addition, it is also possible to provide a rating of relevance as well as general feedback on functions and improvements already on the portal. By entering your e-mail address here, you will be automatically informed about updates to this function or improvement.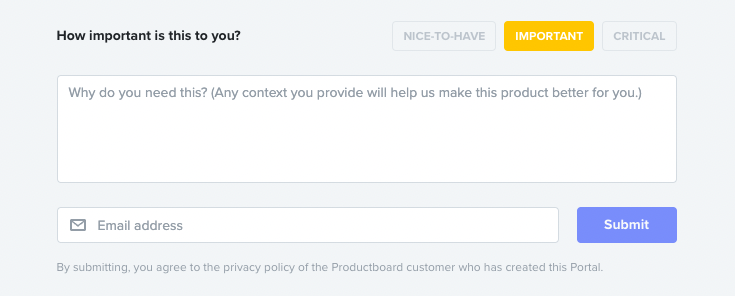 If you provide feedback on our roadmap for the first time (whether in the form of an idea or for a specific feature), you will be asked to verify your email address. To do that, just click on the link in your inbox.