This tool can only be used if it has been booked by your company in addition to the basic services. If you are interested, please contact your company's contact person.
A survey can be created by any user as long as they have the authorisation to create a post in the corresponding group. How to create a post is explained in this article: How do I create a post?
To create a survey in your post, click on the "survey icon" which is displayed at the bottom. Now you can define the title of your survey, an optional description and answer options. The number of answer options is limited to 5 and can contain up to 35 characters. Selecting multiple choices at once is not possible.
Your post including the survey is ready and you want to share it with your colleagues? Then simply click the "Create" button in the top right-hand corner.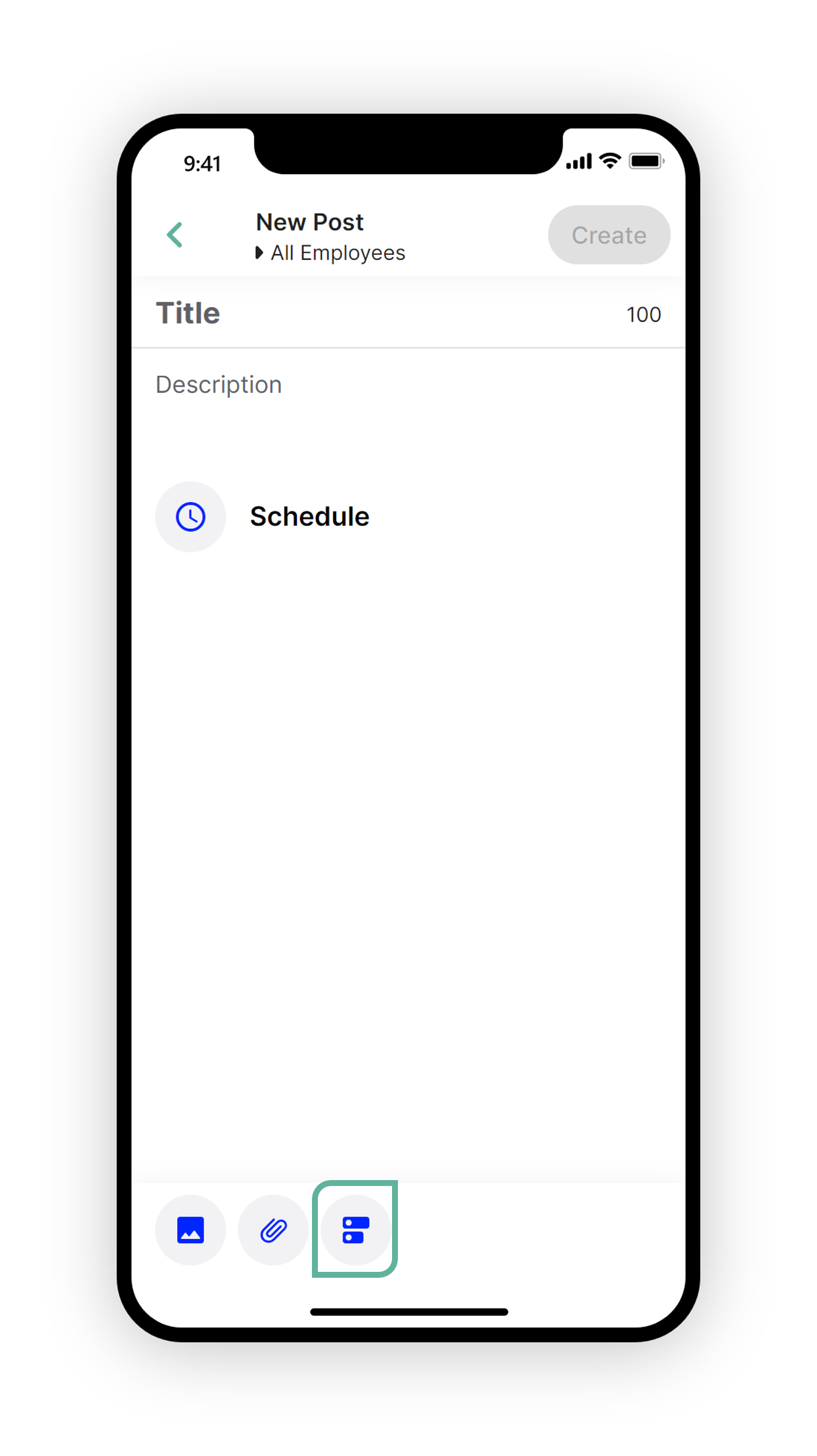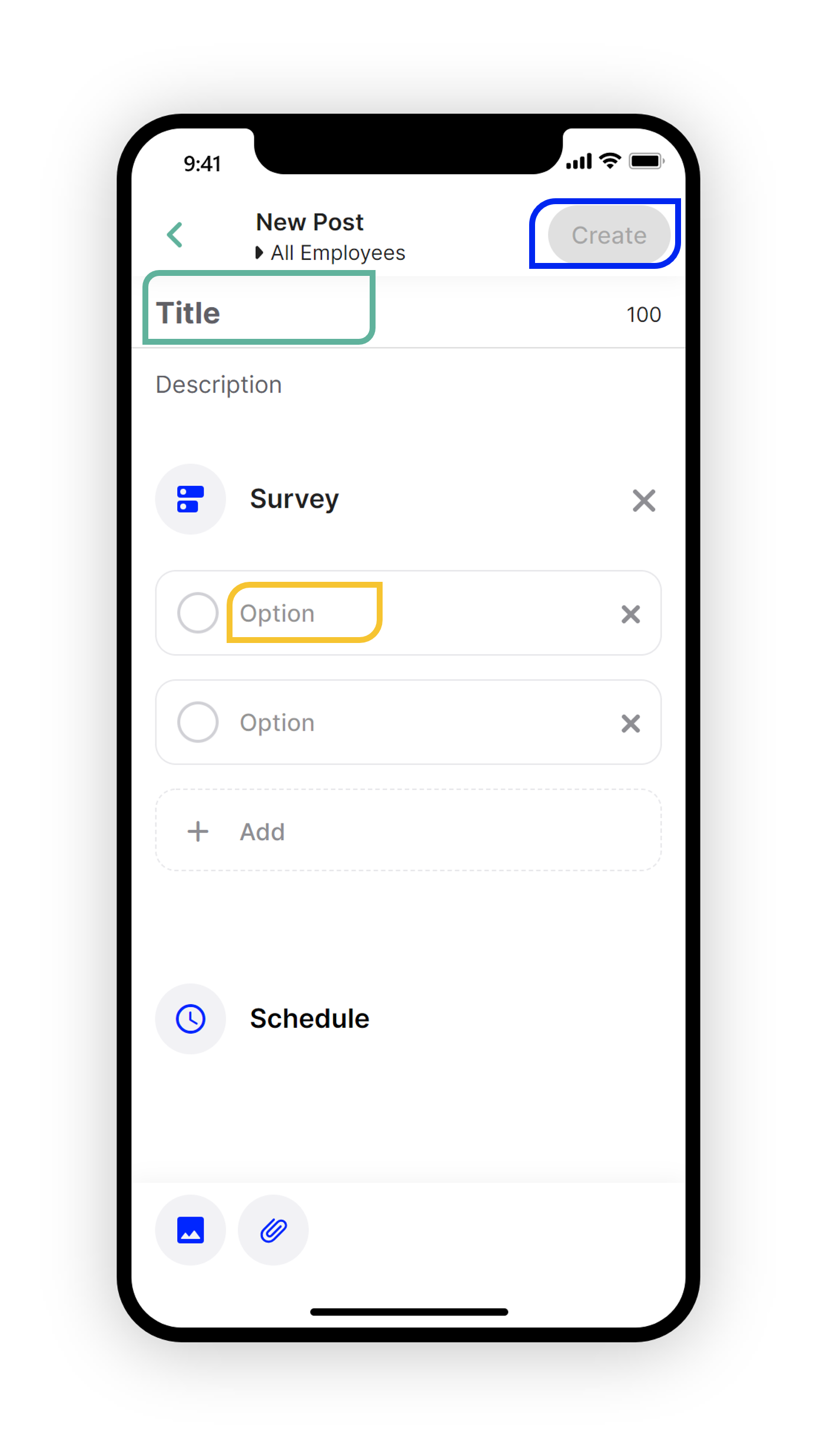 Please note: Surveys in a post can not be edited after publication, but only removed or added as a whole. For planned posts, the survey can be adjusted until the publication.
If a user votes after publication, it is possible to change the users' cast vote, but it can not be taken back.