In the "Menu Items" section of the Admin Dashboard, you can independently create menu items which are displayed in the main menu.
You can add a new menu item with the button "New menu item" on the top right corner. A new window will open and you can assign a title, optionally add an icon and provide a link.
With a click on "Create" you can add the menu item. You can also change the order of the menu items later on. To do so, use the slider to change the position of the menu item in the overview.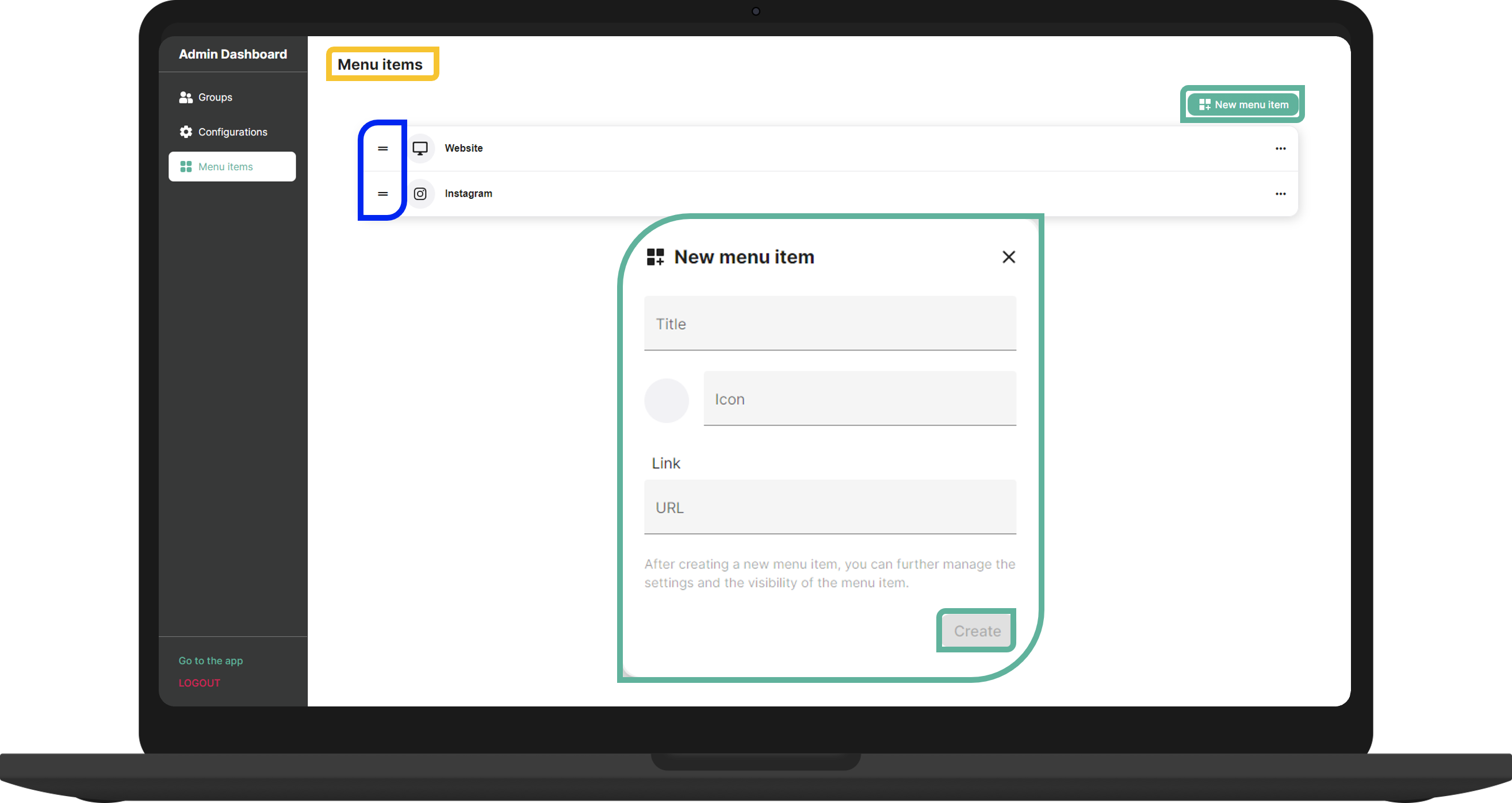 In the tab "Visibility" you can determine which members can see the menu item in the main menu.
A distinction is made between "All users" and "Only members of certain groups".
With the button "+ Assign group" you can select certain post groups. In the new window you can click on the specific groups and assign them to the specific menu item with "Add members".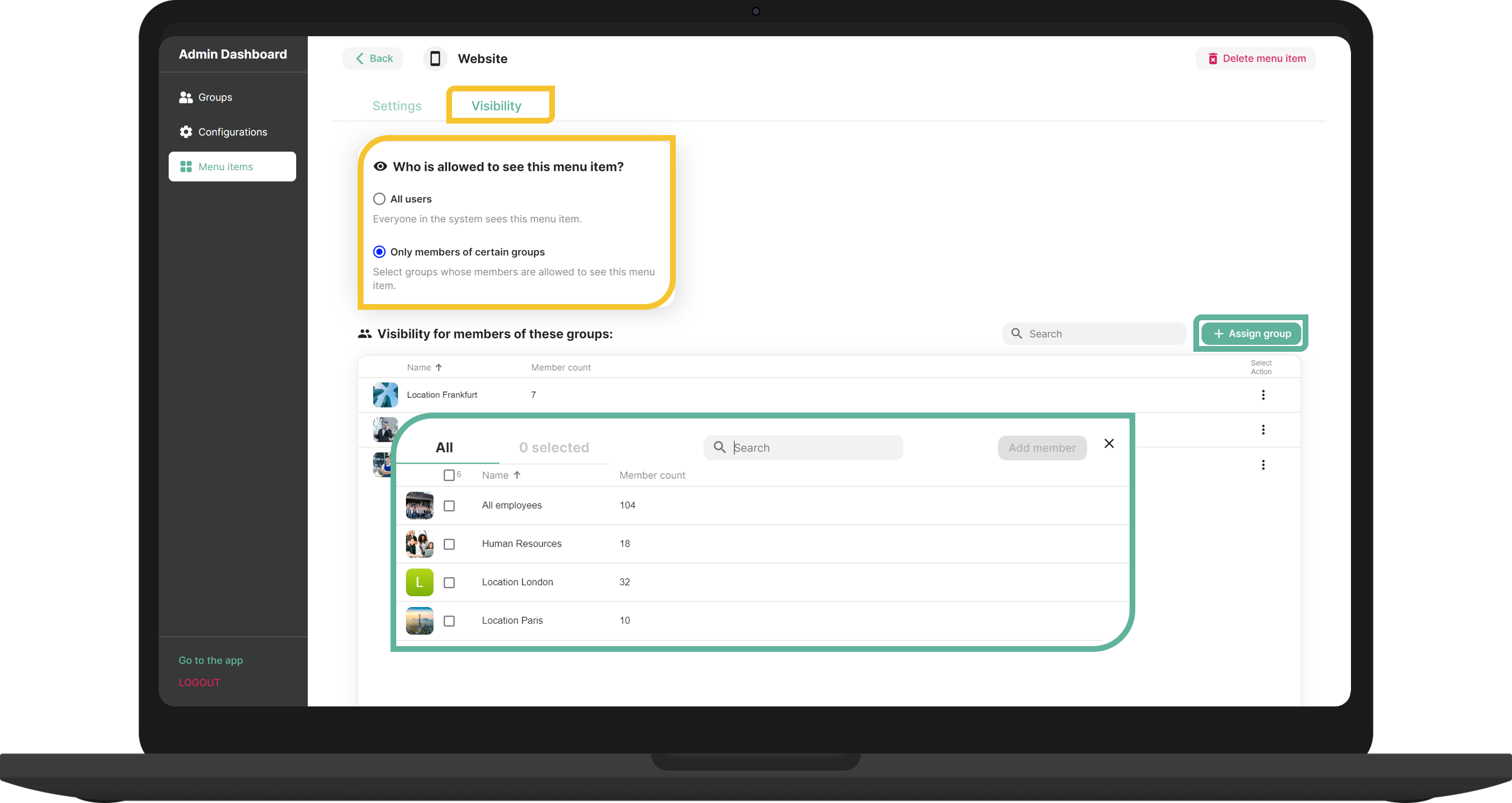 For further settings, click on the menu item in the overview. With the "Settings" tab, you can adjust further properties.
"Show as iframe" means that the website is displayed within the app. This function can be tested in advance with the "here" option. The link of the website can be inserted into the iframe tester and checked with the "Render iframe" button. Only if the page has loaded completely, it is also iframe capable.
If the iframe tester shows an error message, select the option "show in browser" in the app.
A menu item can also be removed by clicking the "Delete menu item" button at the top right.
You can also highlight important menu items with an image so that they can be found at a glance. To do this, go to "Change" and then select the desired image. For best results, the image should be square (at least 300 x 300 pixels). Quick tip: Icons can often be omitted if you place an image behind a menu tile - especially if you place an image with a font behind it.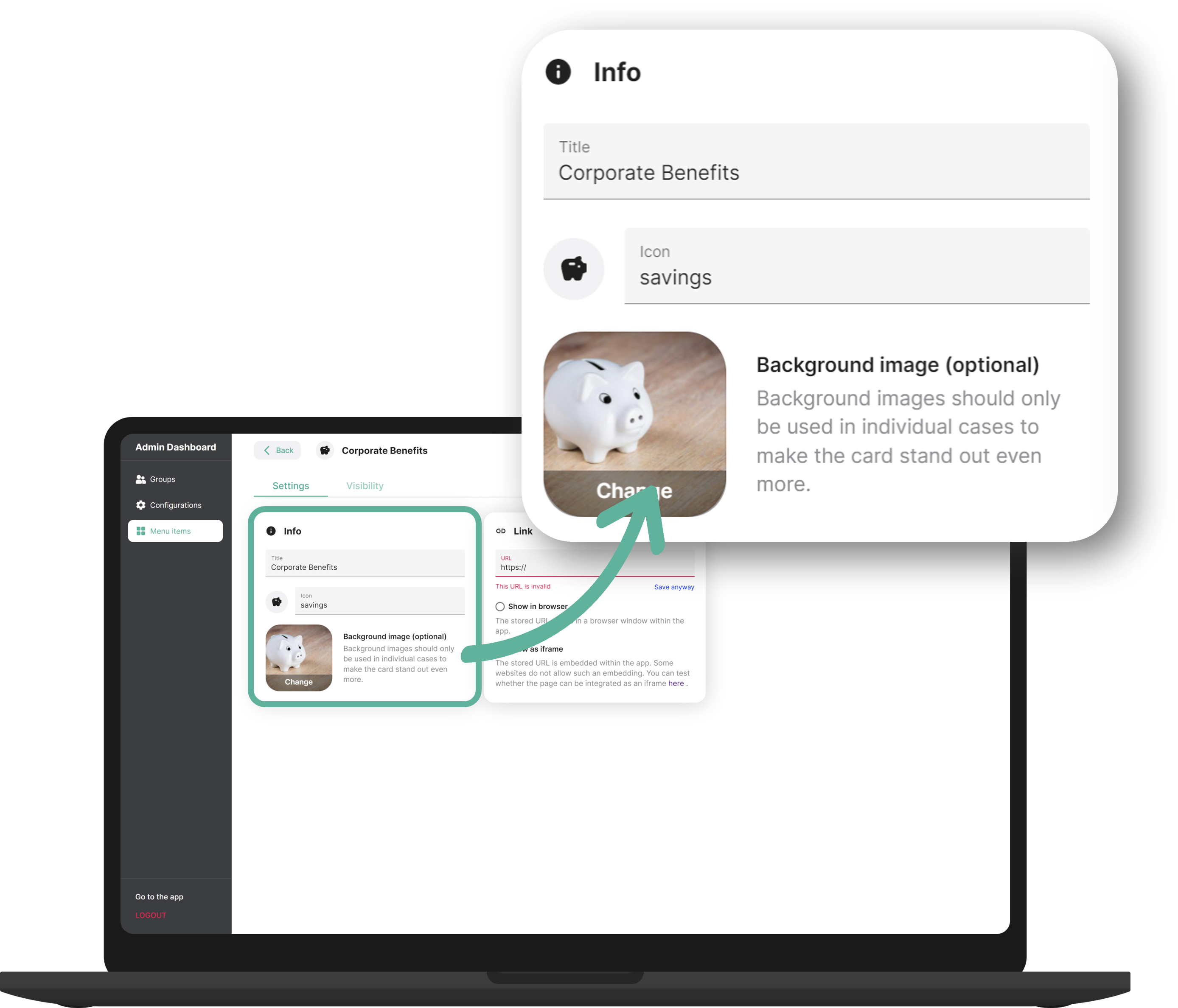 In addition to links and intranet links, emails (mailto:muster-mail@muster.de) or deep links to an app (notion://www.notion.so/muster/muster-seite) can also be used.
Mail: With the shortcut "mailto:" e-mails can be linked behind a menu item. Attention! If the user does not have a mail programme installed on their device, the link will not work.
Deeplink: Some programmes support the function of opening an app directly via the link if it is installed. This can be done by replacing the https:// with e.g. notion://. Which tools support this function must be researched in advance and checked individually.