Step 1:
Open the "Petal Search" app on your Huawei smartphone.
Step 2:
Type in the search field of the Petal Search app "Google Chrome: safe browsing" and download the app to your smartphone.
Step 3:
Now open the newly installed "Google Chrome" app on your smartphone.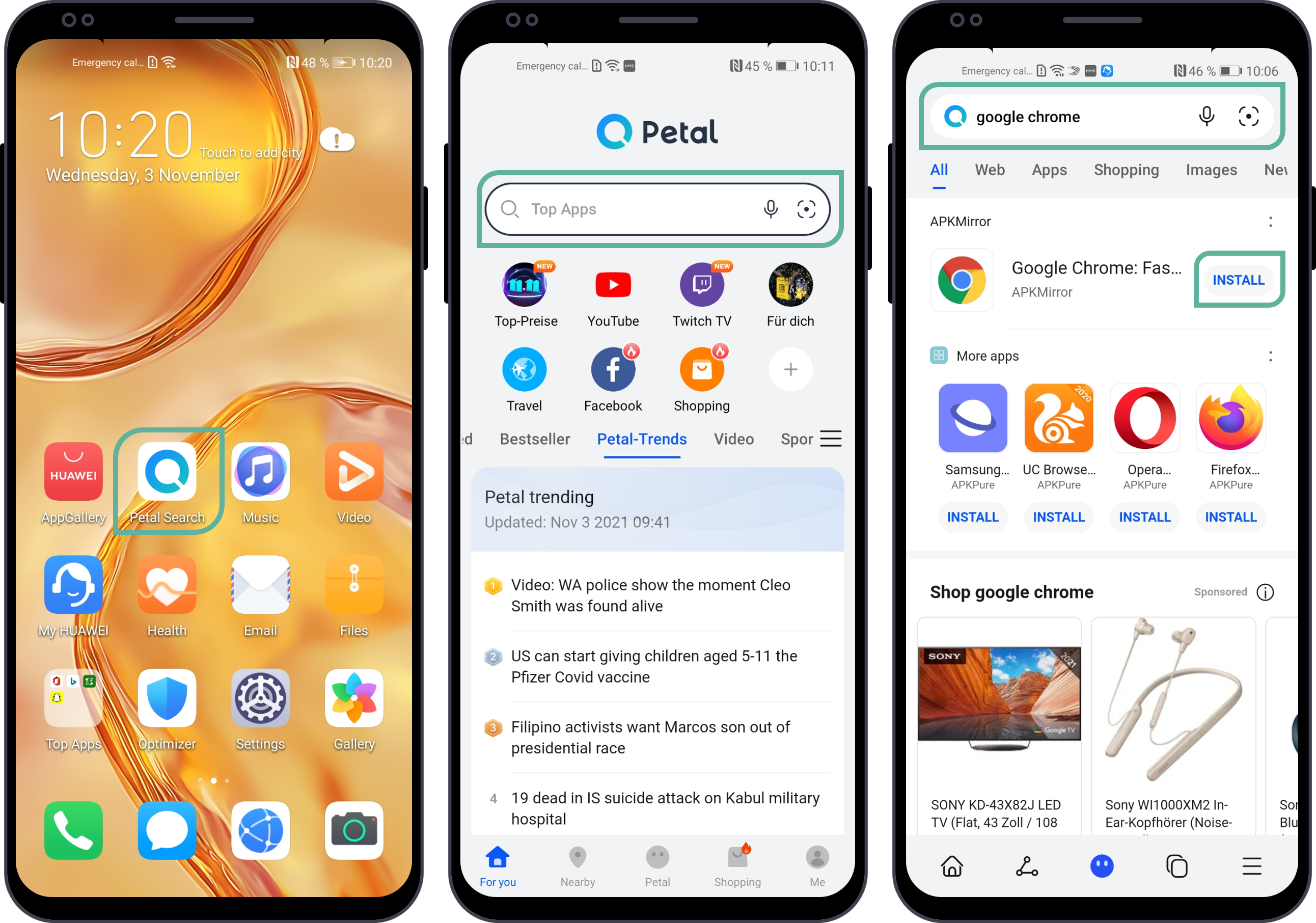 Step 4:
Enter the company URL e.g. company.flip-app.com in the navigation bar of the Google Chrome app or scan the corresponding QR code on your installation guide to go directly to the website.
You don't know the URL of your employee app? Here you can find help: Where can I find the correct URL for my company?
Step 5:
In the Google Chrome browser, click on the three dots menu in the navigation bar. Install the employee app with just one click.
Step 6:
Open the employee app in the home screen to sign in with your login details.
Step 7:
After installing the employee App, you should enter a private or business email address in your settings menu to recover your password.
This email address is private and will only be used to reset your password. It cannot be seen by any of the other users.
❗Note: This is only possible if you have specific credentials for the app that you do not use for other programmes in your company.