💡 This is only possible if you do NOT log in to the app with your company's access data. In this case, this option will not be displayed.
Navigate to the settings in your employee app. You can find them by clicking on your profile picture in the menu.
Here you will find the option "Change password". To change your password, you will need both your current password and a new password.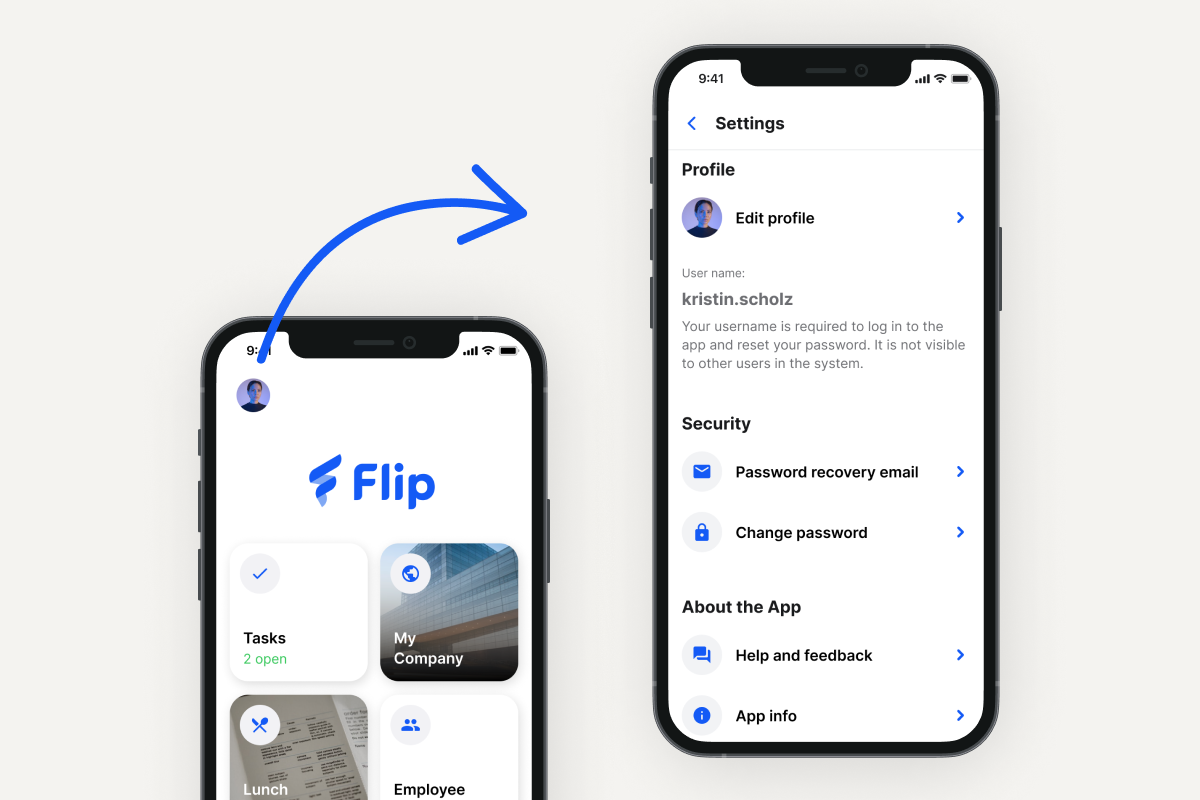 If you forgot your password and want to reset it, this article will help you: How can I reset my password?