💡 If you log in to the app with credentials that you use for other applications in your company (SSO), this way will not work. In this case, please contact the person responsible for the employee app in your company.
How can I reset my password?
You can reset your password if you have a valid email address saved in your profile.
In your login screen you will find the item "Forgot password?". It will be sent a link to the specific e-mail address, which you can use to create a new password. This link is valid for three days and expires automatically.
Important: If you do not receive an e-mail about this, no e-mail address has been entered.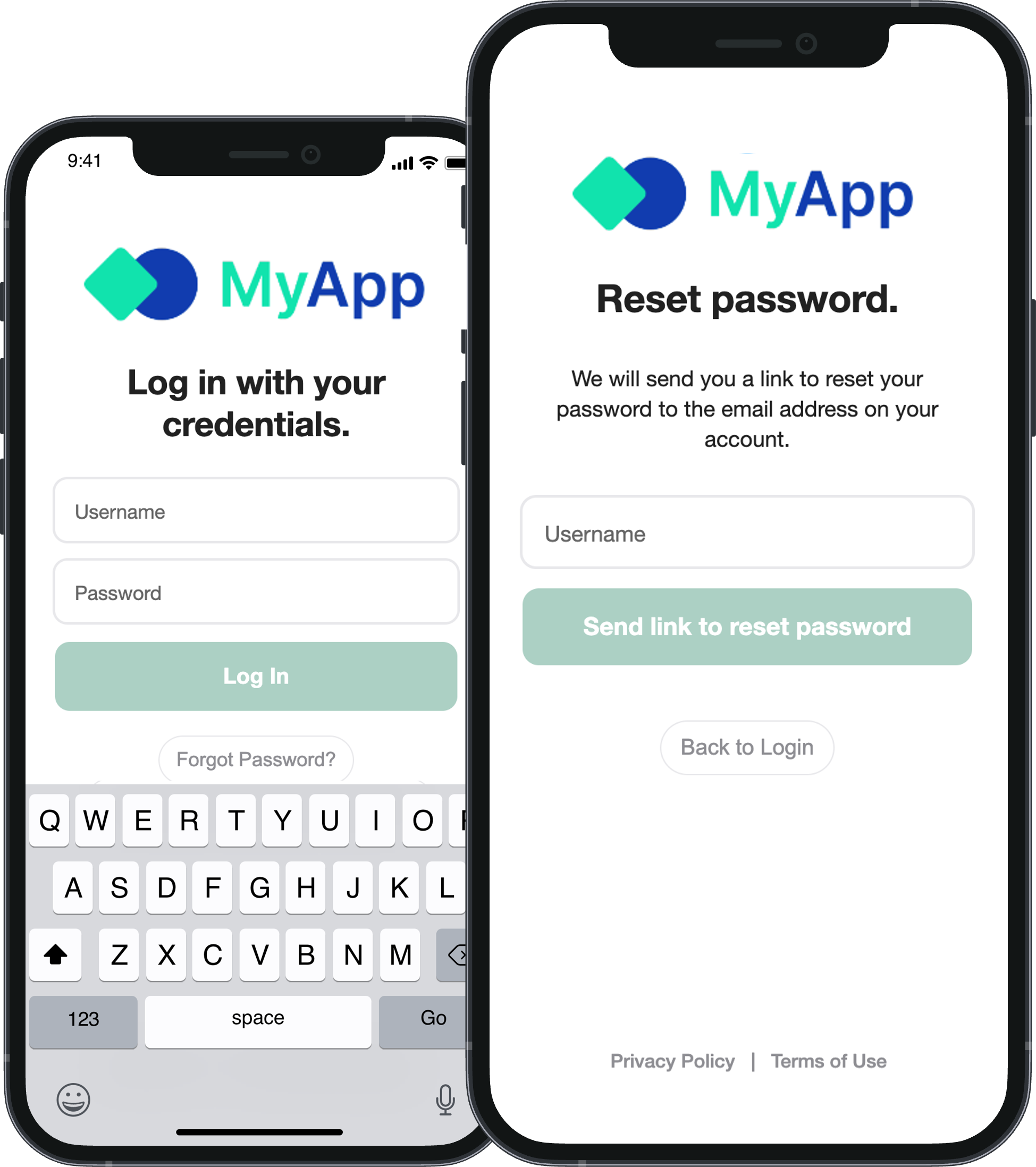 You do not receive an e-mail?
Please contact the person responsible in your company. He or she can reset the login data and enter your e-mail address for you. After that, you can create a new password yourself in the future.