1. Install the desktop app
Open the Google Chrome or Microsoft Edge Browser on your PC and enter the URL of your company's employee app e.g. company.flip-app.com
You don't know the URL of your employee app? Here you can find help: Where can I find the right URL for my company?

Click the Install icon ( or ) in the upper right corner of the address bar.
OR
Click on the 3-dot menu in the top right corner of your browser.

Chrome: Select "Install <name of your employee app>..."
Edge: Select "Apps" and then "Install <name of your employee app>."



Confirm the download by clicking the Install button.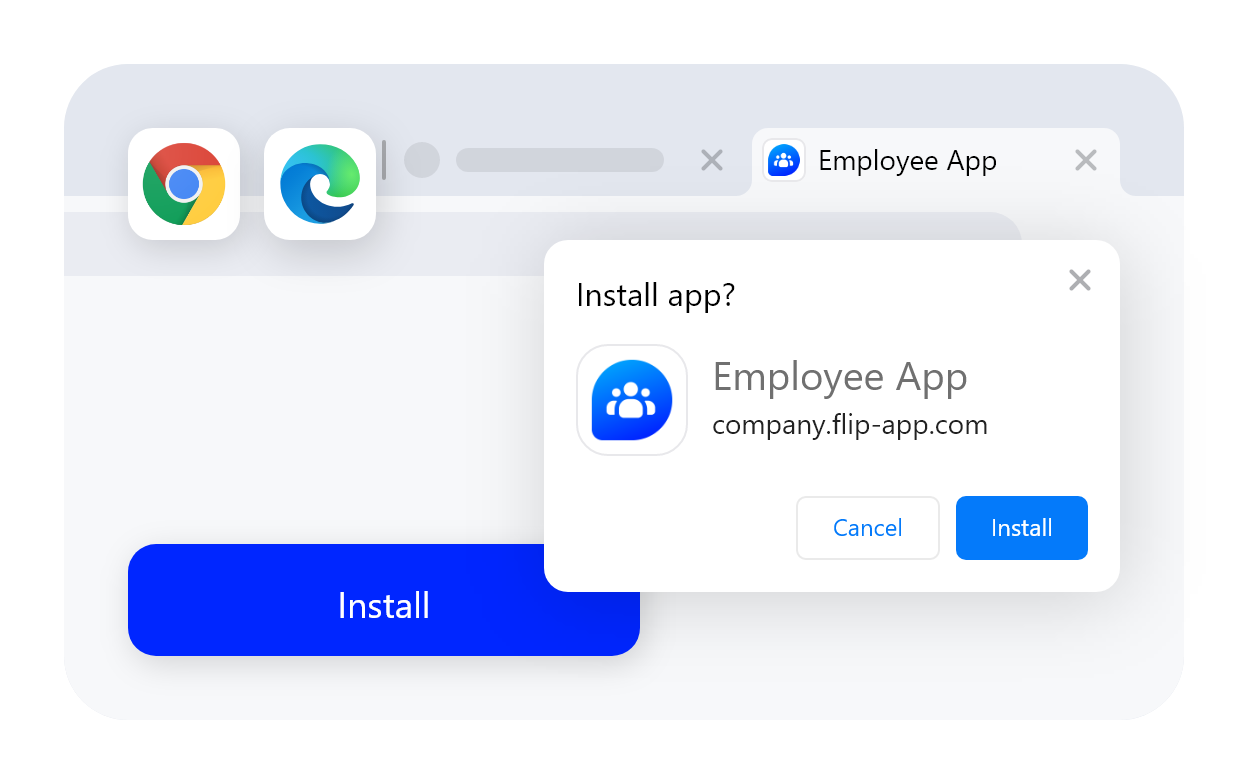 2. Log in
As soon as the login screen opens, you can log in with your login details.
3. Enter your e-mail address
❗Note: This is only possible if you have specific credentials for the app that you do not use for other programs in your company.
After installing the employee app, you should enter a private or business email address in your settings menu to recover your password.
This email address is private and will only be used to reset your password. It cannot be seen by any of the other users.